Made with high quality materials


Because quality is our priority, the materials used in the manufacturing of our pads are selected with the greatest rigor. Innovative, durable and resistant, they guarantee impeccable work and long-term use, combining precision, economy and practicality.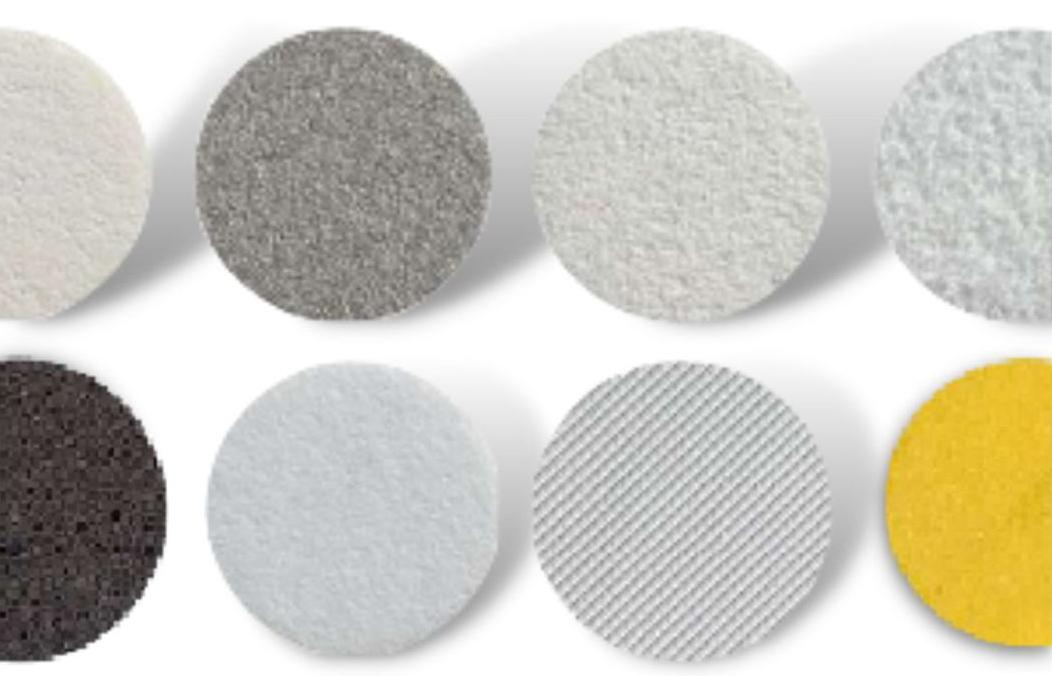 Made for material processing

Available in several ranges according to their technical characteristics, our pads are designed for material removal, polishing, finishing, superfinishing and CMP applications. Adapted to all types of materials - from standard to the most exotic - our pads can be used on single or double-sided machines.

Selected for their quality based on strict criteria, our pads are regularly tested to ensure their efficiency. Available in several versions, sizes and packaging, our pads will adapt to your requirements in order to best meet your objectives.


Different structures, various compositions
Made from polyester, polyurethane, urethane, resin or memory foam fibers, our polishing pads are composed of various materials selected for their unique properties and resistance to surface wear.

Play with densities, pore size or surface type by choosing your polishing pads according to your applications.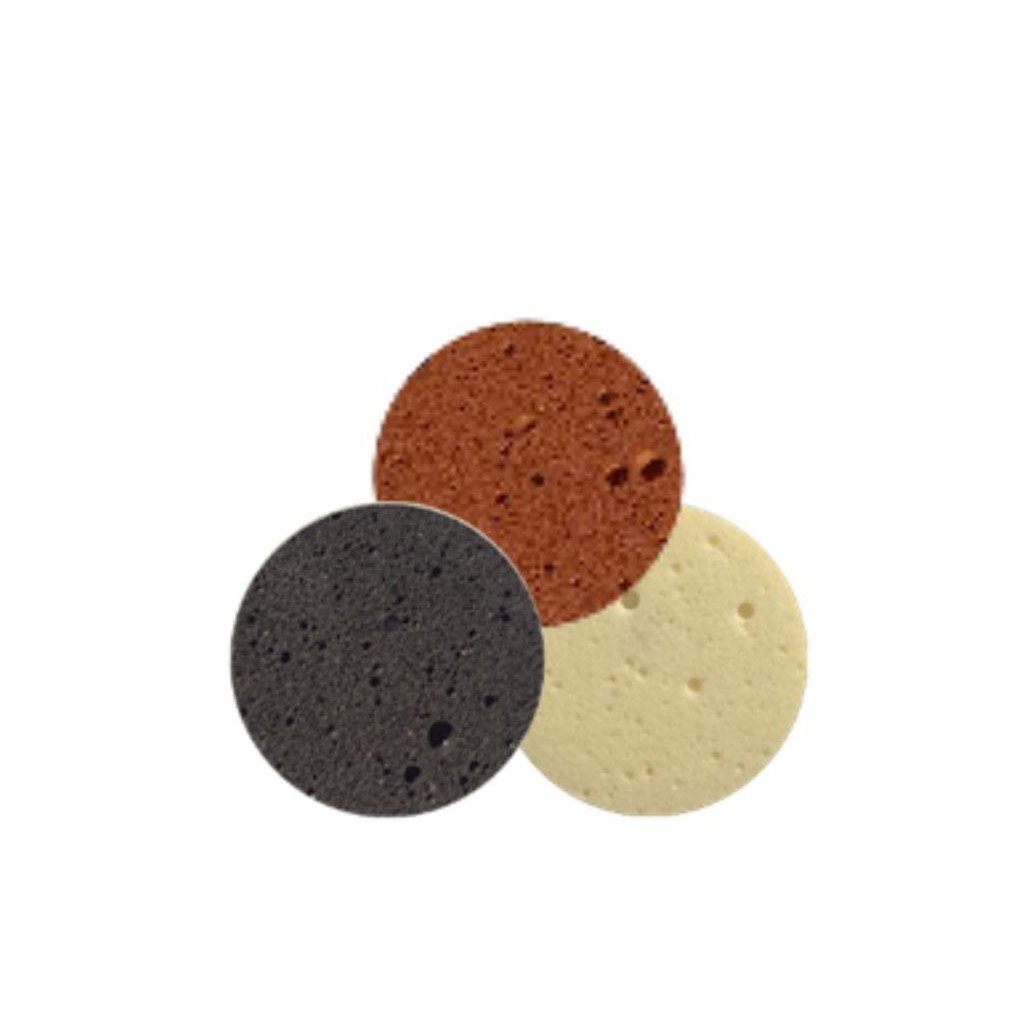 Polyurethane
Recommended for high removal rates, polyurethane pads with a porous surface guarantee excellent absorption of the abrasive liquid and perfect flatness.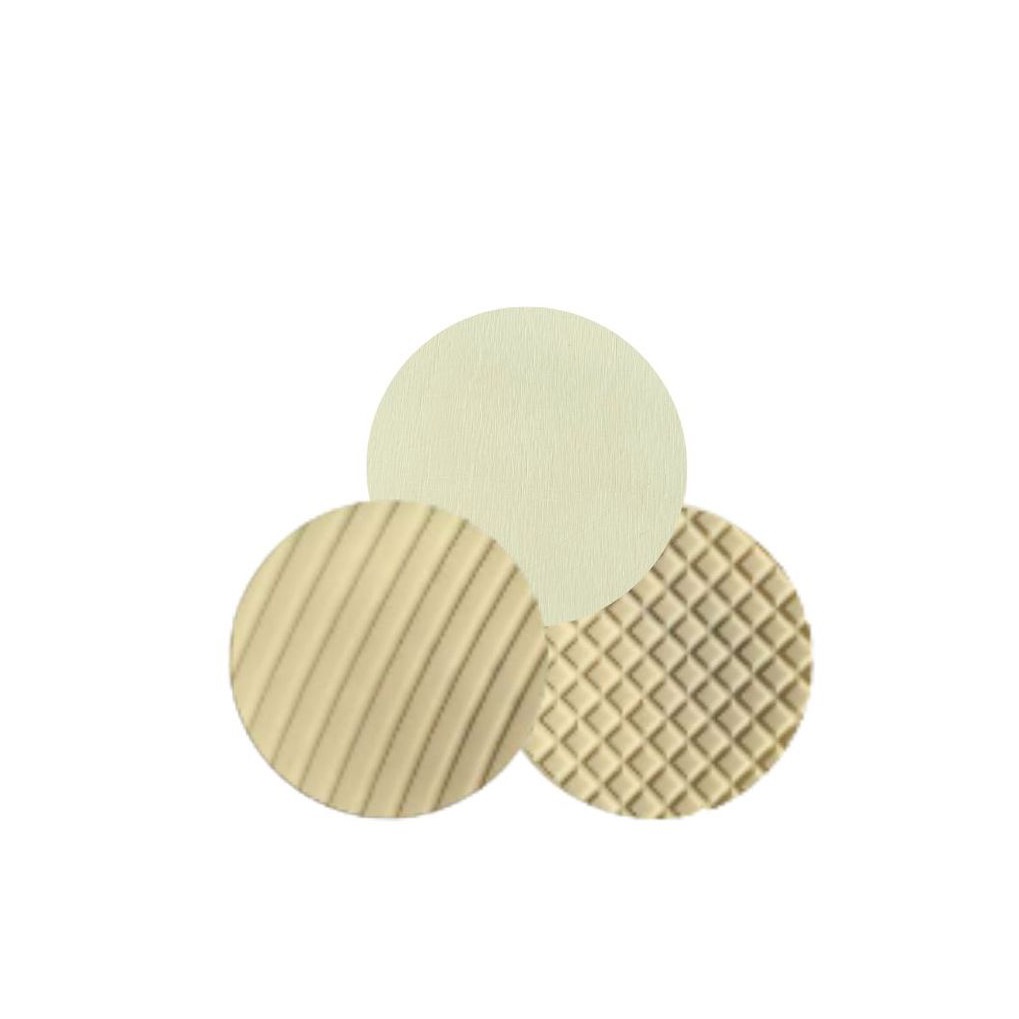 Resin pads
With their microporous high-density surface, resin pads are ideal for high removal rates on hard to very hard materials. They guarantee perfect flatness and are suitable for flat polishing.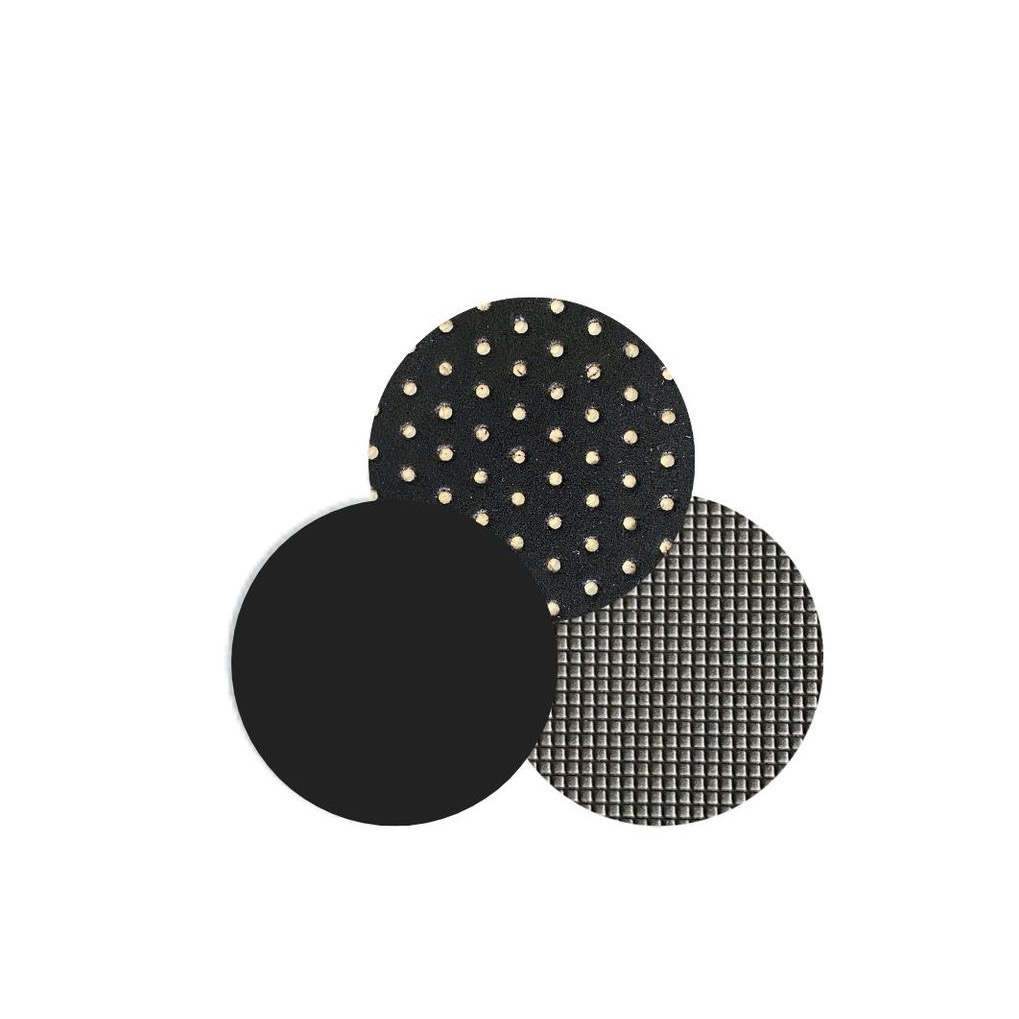 Urethane pads
Specially designed for the finishing and CMP
applications
, urethane pads have a completely homogeneous structure and a constant density. Their resistance to deformation and their aerated pores guarantee a perfect flatness of the parts.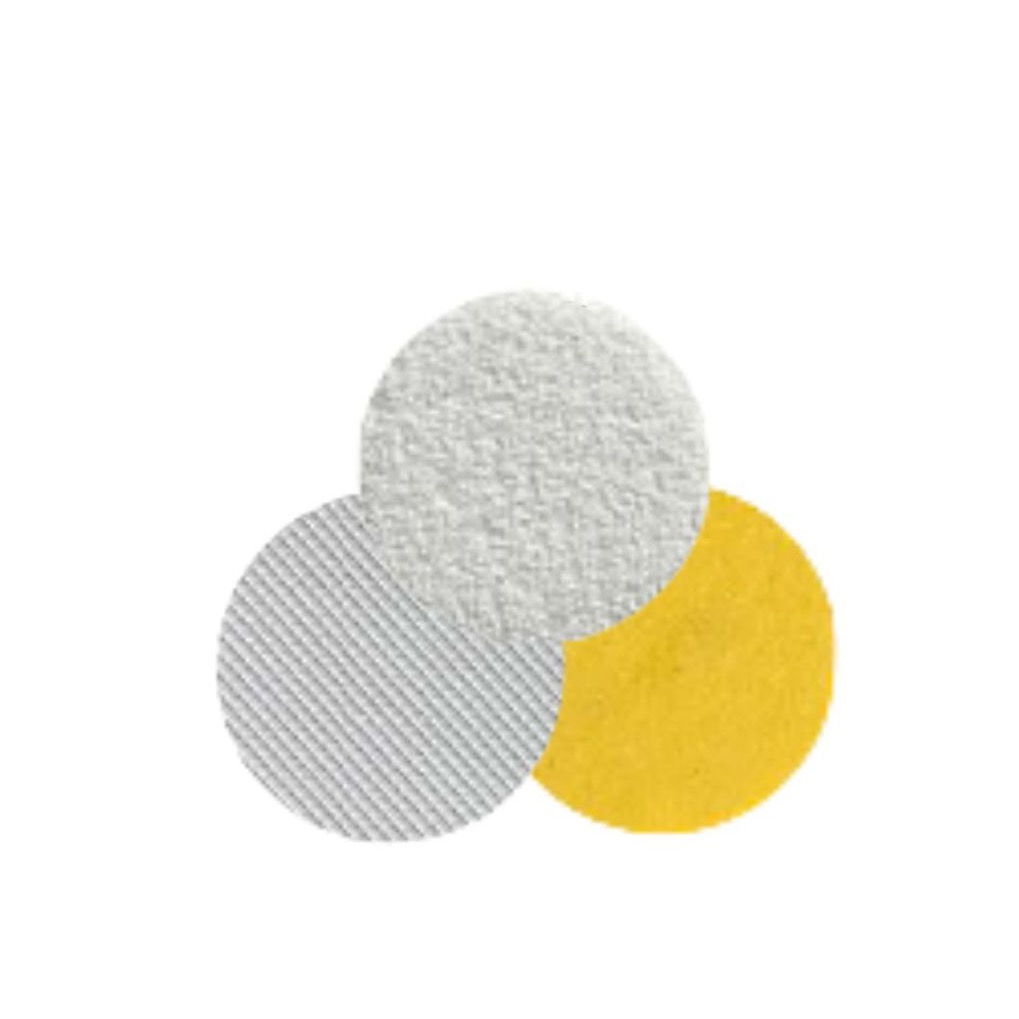 Polyester fibers
From material removal to finishing, including CMP operations, polyester fiber pads are suitable for both flat and form polishing. Available in several versions according to the desired applications.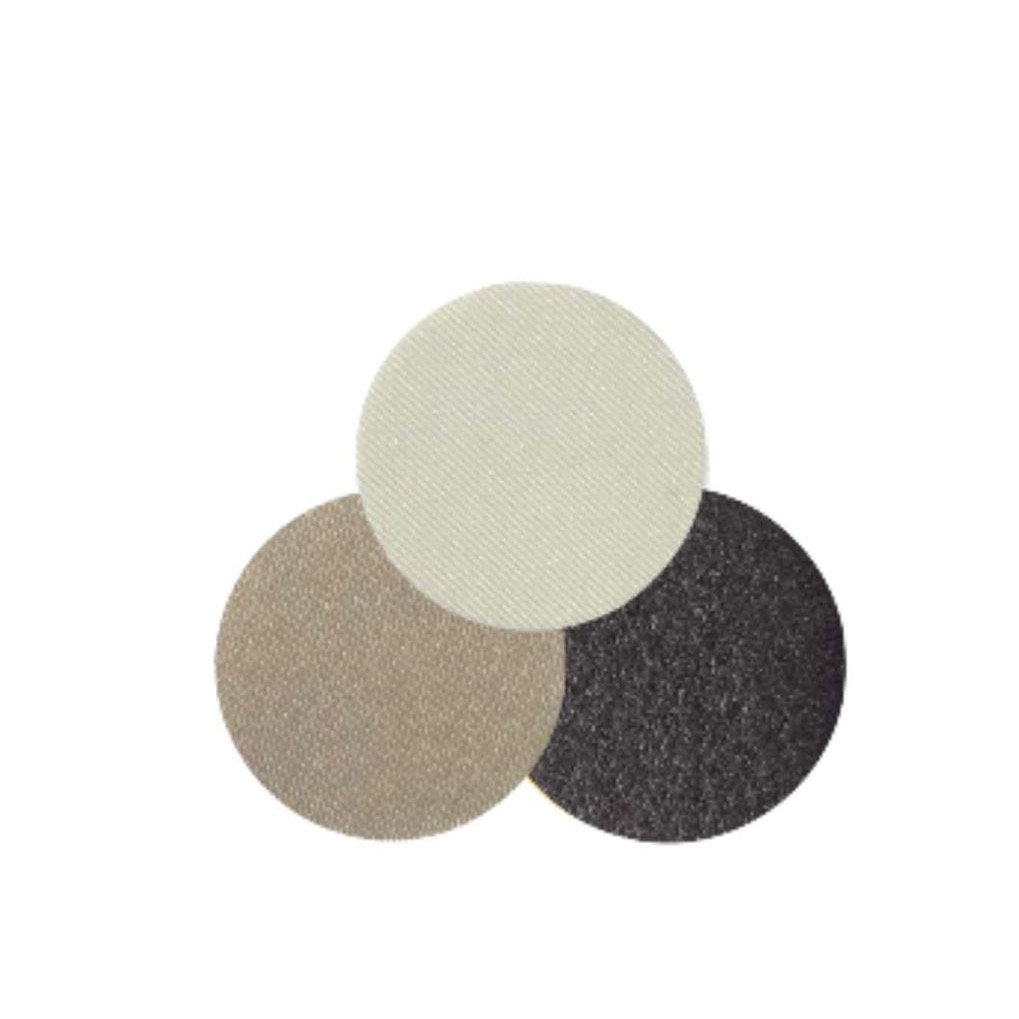 Specific pads
Thanks to their specific technical characteristics, the so-called "specific" pads guarantee a high material removal, an extremely precise finish and a perfect geometry on all types of soft to medium-hard materials. Made of silk or shape memory foam, discover our range of pads intended for the finishing and edge rounding
applications
.
Choose the characteristics of your polishing pads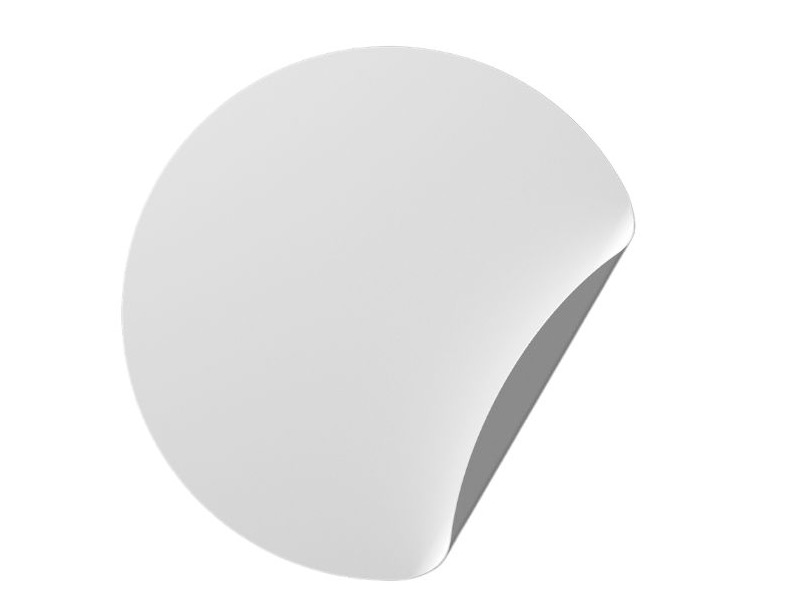 With or without adhesive
According to the parameters imposed by your machines, equipment and specifications.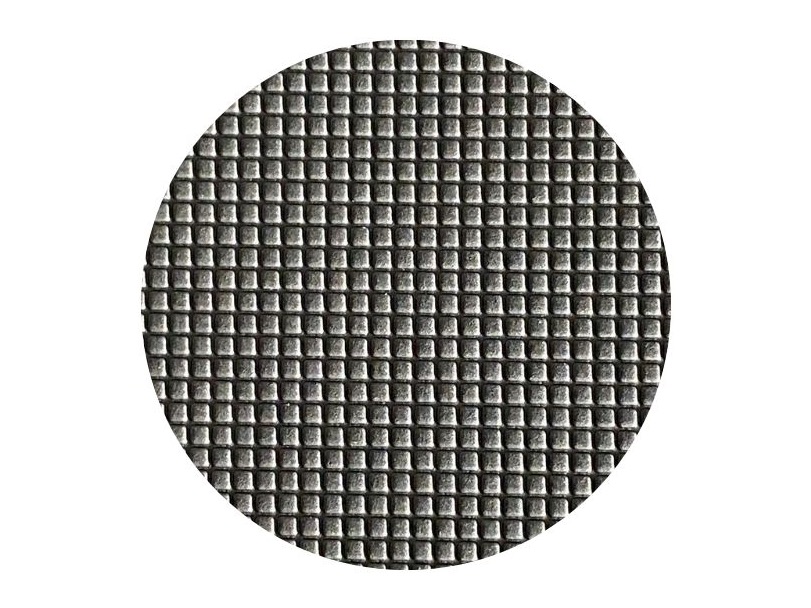 Embossed surface
Choose tile sizes based on your application and desired final surface finish.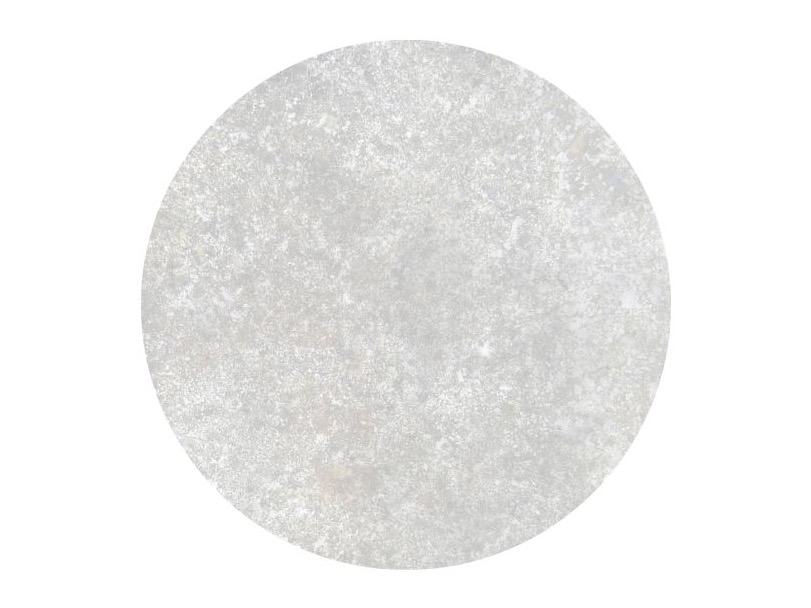 Different thicknesses
Depending on the type of application or material being worked on, choose the desired thickness for your polishing pads.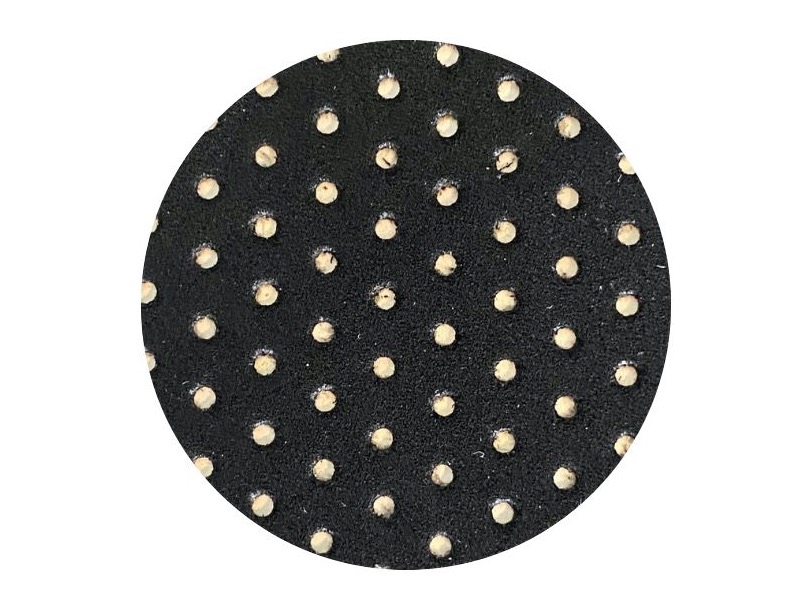 Perforated surface
For abrasive liquid containment during your applications, choose our perforated surface polishing pads.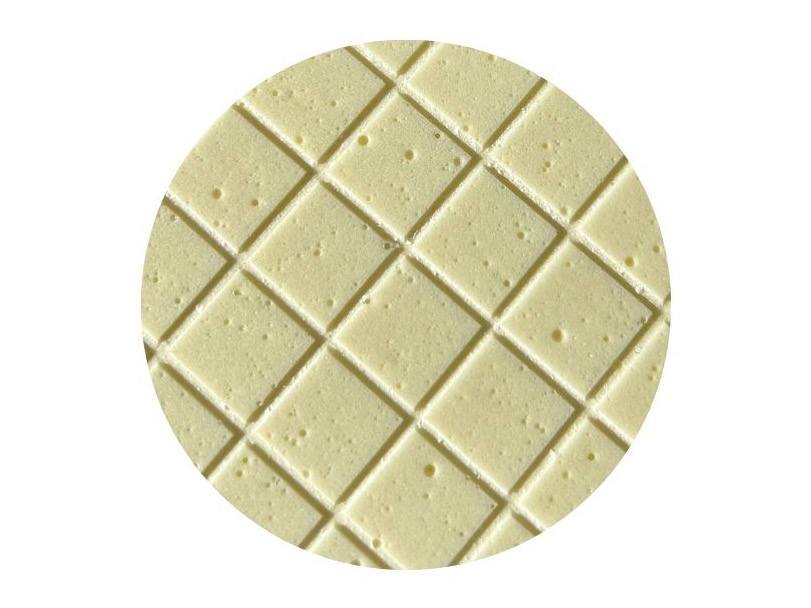 Grooving possible
Choose to have your polishers grooved according to your objectives. Different sizes of grooving are possible, on request.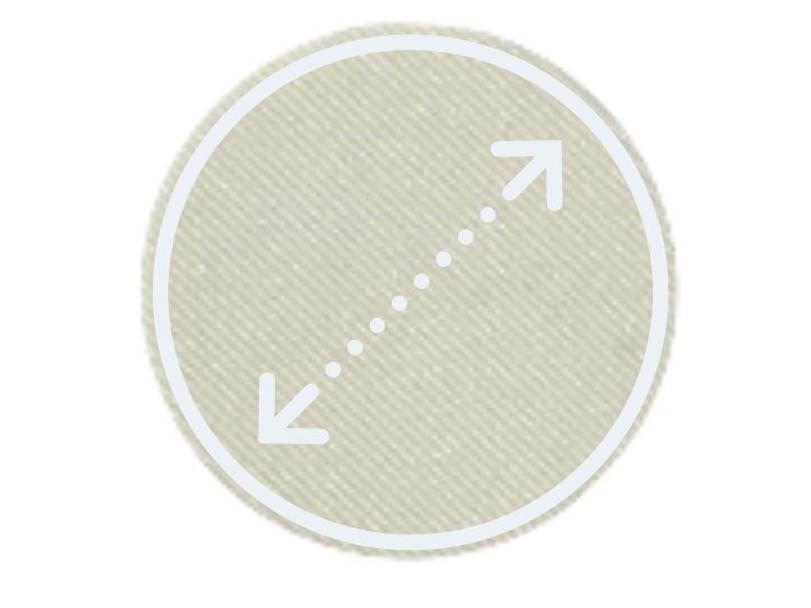 Customized diameter
Depending on your equipment, choose the diameter of your polishing pads, even for specific dimensions.
How to use our polishing pads?
For a better efficiency and a perfect surface result, our polishing pads are to be used with our range of abrasive slurries declined in several categories according to the applications.
Choose your polishing pad
Depending on the material and the desired final surface result.
Install the polishing pad
With or without adhesive depending on your equipment. Quick and easy installation.
Launch your machine
The polishing pad is in operation according to the set parameters.
Clean your pad and reuse
At the end of your process, clean and store the polishing pad for future use.